Hotel B&B Steinasäge, Steinasäge 2, 79848 Bonndorf | Phone: +49 (0) 7703 933 15 90 | Mobil1: +49 (0) 159 06793952 | Mobil2: +49 (0) 1797762721 | Email: kontakt@steinasaege.de | booking.com
The Waldgasthof Steinasäge was built in 1903 as a guesthouse and therefore has a long tradition of hospitality. Surrounded by an idyllic landscape with lakes, canyons, meadows and forests – in the midst of the landscape conservation area "oberes Steinatal" – in the south of the Black Forest and close to the Wutachschlucht and the lakes Titisee and Schluchsee – the Waldgasthof Steinasäge is an ideal starting point for excursions of cyclists, bikers, nature lovers, athlets and hikers.
Our guestrooms are all furnished individually with furniture from all
decades this buildings has experienced – in the best condition and quality.
We attach importance to preserve the soul of this house for guaranteeing you an authentic and comfortable stay in the Black Forest!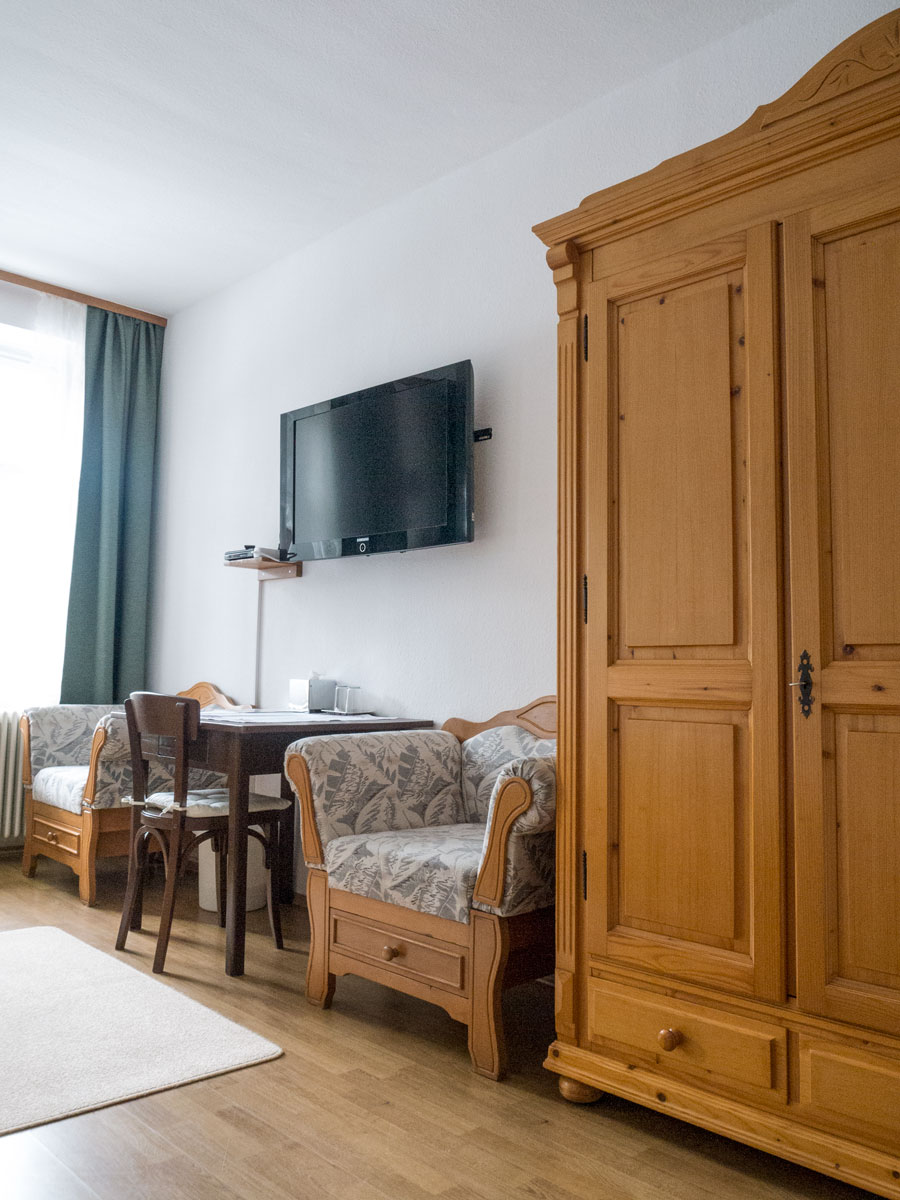 All of our rooms are non-smoking rooms and have the following equipment:
– Double Bed (1,80m-2m x 2m)
– Bathroom (Toilette, Shower, Hair-Dryer, Vanity-Mirror, Towels)
– TV
– Free Internet
For families we provide the Family-Room (approx. 50 m²) which consists of two bedrooms and one bathroom.
Two of our Double-Rooms have a balcony (non-smoking).
We hope that you feel comfortable in our hotel, which is furnished with loving attention to details!
(for a stay of 3 nights and more)
(for a stay of 3 nights and more)
(for a stay of 3 nights and more)
Baby crib
(for children up to 3 years)
10 € / one-off payment / Person
Extra bed
in the Double room or in the Family Room
(for children up to 10 years)
20 € /night / Breakfast incl.
PAYMENT
We accept cash and german cash card.
The bill will be paid always  in advance at the arrival.
FREE SERVICES
Parking lots in front of the hotel are for all of our houseguest for free.
Free internet access via WLAN in the entire hotel.
Cancellation
– Up to 10 days before arrival you can cancel for free .
– In case of cancellation in the 10 days before arrival you pay 50% of the total price.
– For no-show you pay the full price.
For all our guests parking spaces in front of the hotel are available for free.
Welcome at the Steinasäge!